The October challenge has just arrived!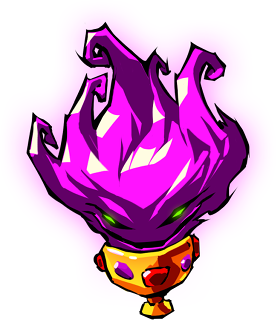 This is a free version of the game containing one dungeon. It is not for the weak, the five top players who complete the dungeon with the highest score will win a key to the final game (including the early access version)
You have until the end of October to slide to the top of the scoreboard.
Have fun!
⋙ Grab your copy of the October Challenge here! ≪
Greetings fellow Adventurer, I'm Ohio Jack. The second-best Treasure Hunter in the world! I have been on a restless quest for The Cup of Eternity for quite a while now. After a long search for proof of its existence on Reddit and Google, I could finally gaze upon the arcane treasure in a deadly dungeon riddled with fatal traps.
I ask for your help to stay alive on this treacherous journey for the Cup of Eternity.
Game Screenshots screenshots.zip
Game Highlights
Multiple levels of difficulty.
The main campaign contains 35 challenging levels.
Speedrunning-friendly (Pre-seeded randomizer).
An ingame dungeon builder.
Custom dungeon sharing and rating.
Full keyboard / gamepad support.
Platforms: Linux, Windows, OSX and XBOX.